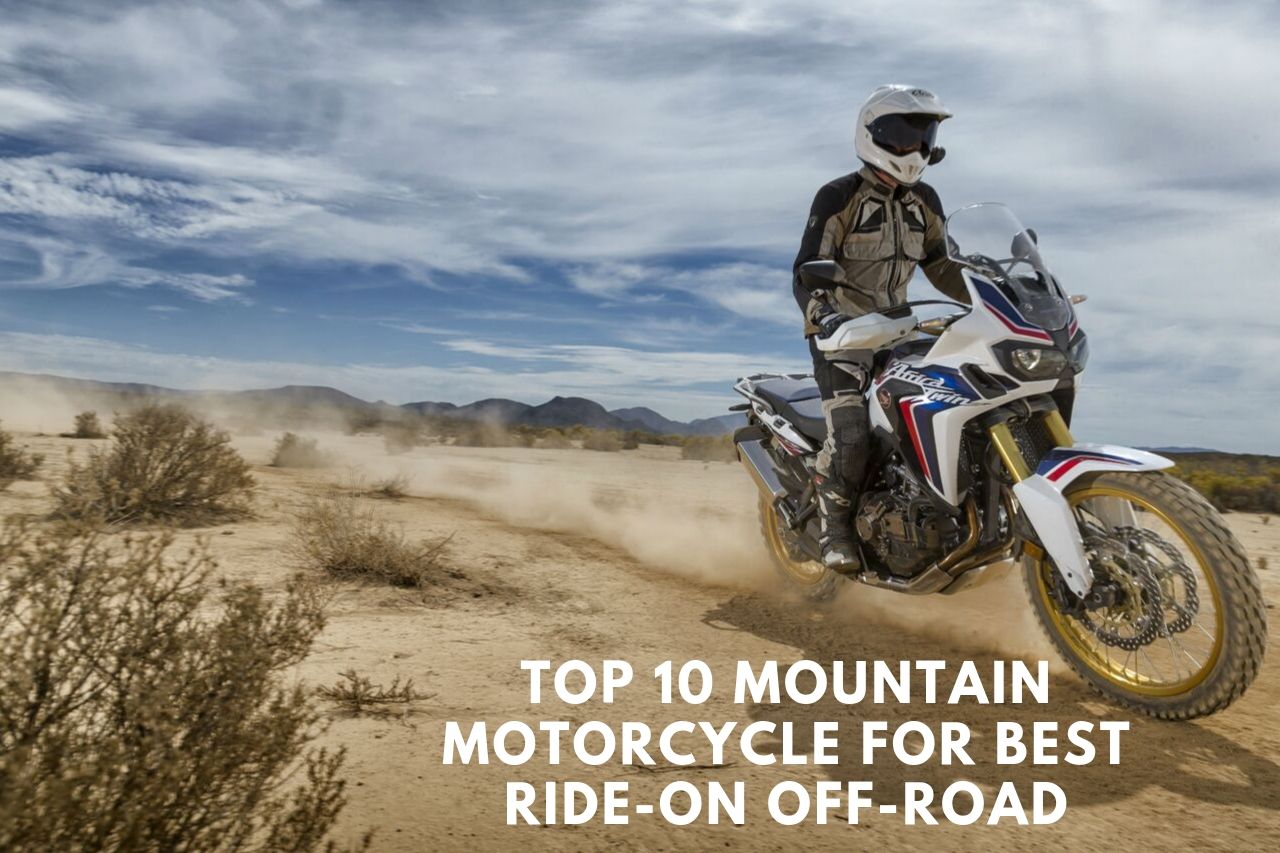 Motorcycle and mountains this combination makes a journey more amazing. A long way on mountains needs a specific type of motorcycle. Normal bikes are not the right choice for mountain rides. Mountain motorcycle is perfect for adventure tourists and hill tourists. You can choose a mountain motorcycle which easily rides on off-road. These motorcycles have great balancing and control.
In this article, we will suggest the top 10 mountain motorcycle. So keep reading this article and get full information about mountain motorcycle.
Top 10 Mountain Motorbike
Motorbike ride on mountains needs heavy bikes with strong engines. Here we have a top 10 Mountain motorcycle that is perfect for off-road riding.
1. Royal Enfield Himalayan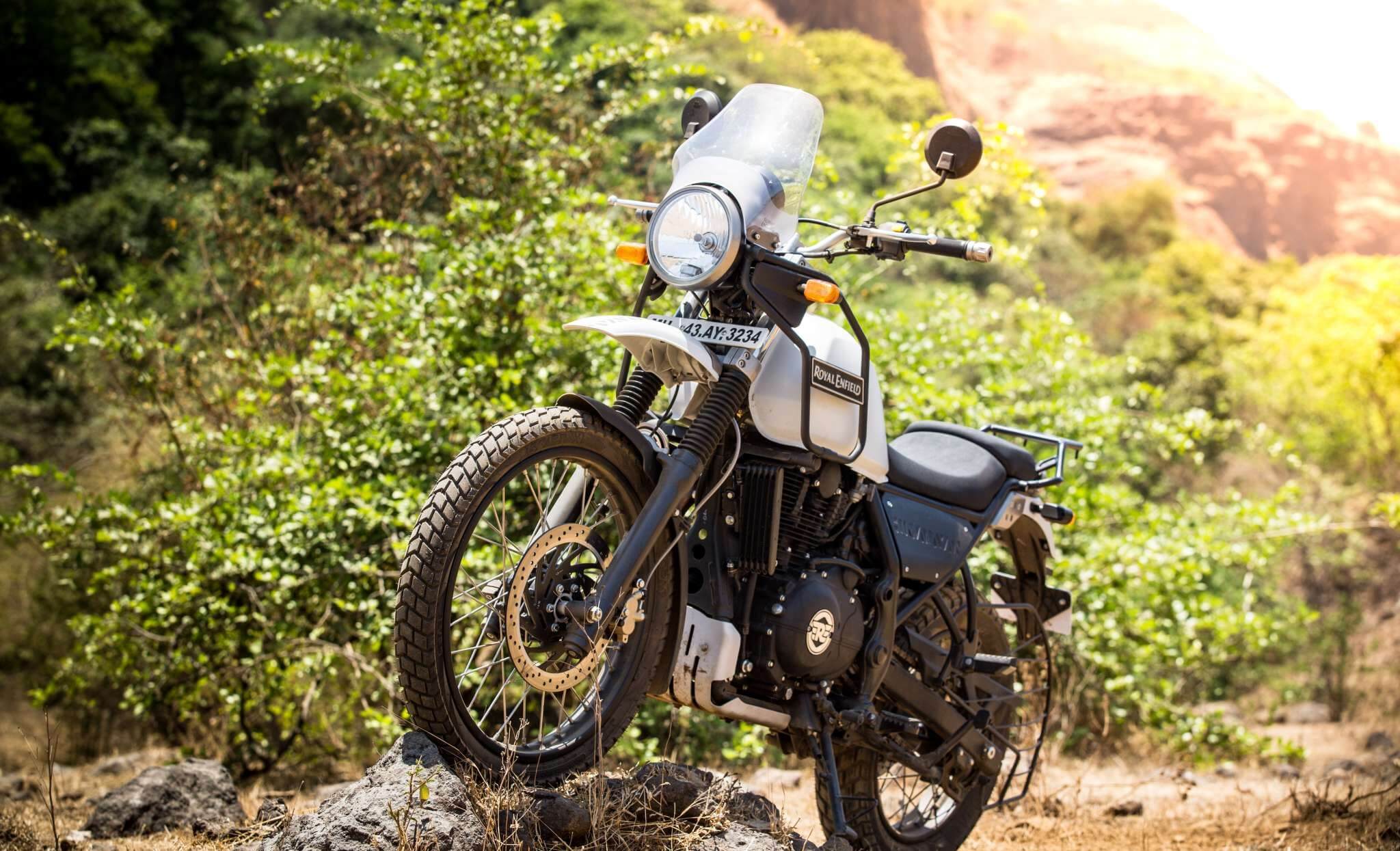 This bike is more affordable in the country. A Himalayan is a popular product from Royal Enfield. This is secure to say that It has already made a furor in the market. This bike is best for a mountain adventure trip. Many people have taken a test ride and people give positive feedback about the bike. So every person is recommended this Himalayan bike. And also it is simple to live with.
The Himalayan bike available very lowest prices. It is very comfortable for off-road trips. So some people do spend money on the expensive bike for hill trips so I recommend Himalayan motorcycle which is good for adventure trips, and hill trips, etc. A Himalayan bike is a 411 cc engine which gives 25bhp and 32Nm. This is one of the most practical motorcycles on the right side of 1.80 lakh.
It's Delhi ex-showroom price 2.13 lakh. This Motorcycle has 2 disk brakes and also ABS. It has Spoke wheels and the Electric Start system. So these motorcycles have many features and specifications. So a Himalayan bike is good for who gonna a mountain trip or hill trip.
2. Kawasaki Versys 1000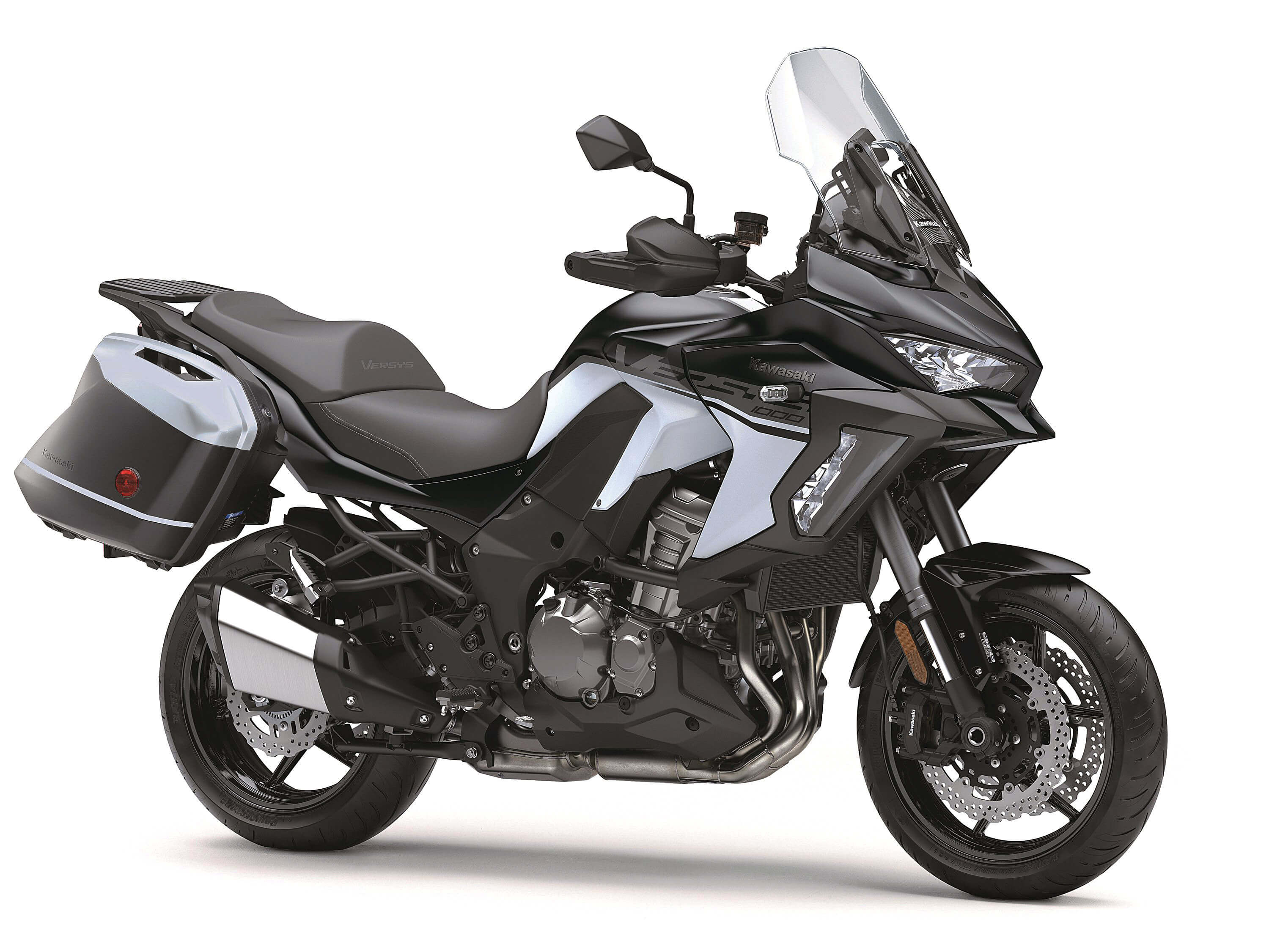 The Versys is one of the lowest costs of mountain and adventure sport motorcycles. The Versys motorcycle has finally revealed with glory in the Indian automobile industry. This motorbike comes powered by a 1043cc inline four-cylinder liquid cooling engine that gives 118bhp of power and 102 Nm torque, comes mated to a 6-speed transmission.
The motorcycle is a suspension system comprises of an adjustable 43mm inverted forks and adjustable gas-charged mono-shock. The bike is safekeeping the rider is a dual-channel ABS. And the bikes are controlled is a dual channeled anti-lock braking system and Traction control. So this motorcycle is good for mountain trips and adventure trips. This bike ex-showroom cost is Rs 10.69 lakh in Delhi.
3. Triumph Tiger 800 XCX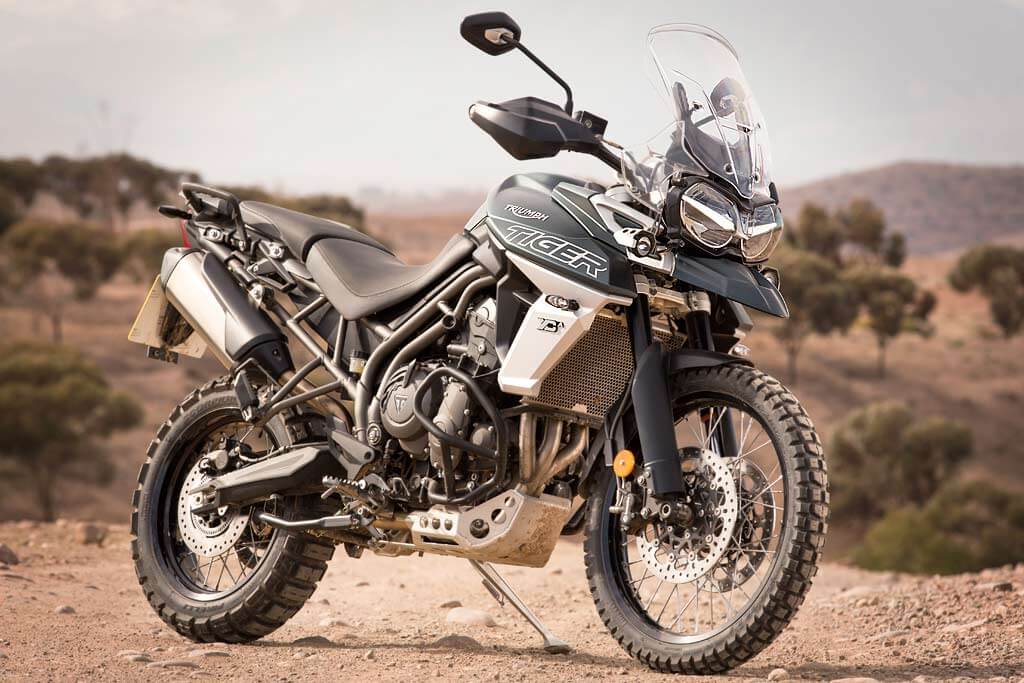 Perhaps one of the most popular ADV motorcycles across the world, the Triumph Tiger 800 range is currently a favorite in India too. This present time two range available for buy which is the XR range street-based and the XC range off road-based. So both ranges are the same 800cc 3 cylinder engine that makes 94bhp and 79Nm of torque along with a host of electronics and different suspension units on different models which are a proposal.
The motorcycles are indestructible and are ready to conquer any terrain at all, provided the rider is capable sufficient. The cost for the Triumph Tiger 800 range starts at ₹10.6 lakh and ex-showroom Delhi cost is ₹ 14 lakh. And many people are suggesting these bikes for hill station trips and off-road trips like Ladakh, Manali, Mount Abu, etc.
The bikes have advanced features. So i also recommend the Triumph Tiger 800 for hill trip. The bike has two disc brakes and wheel type spoke. It has 6 manual gear and petrol fuel type engines. Triumph Tiger is a fuel tank capacity 19 ltr. So That bike is good for who gonna a long trip for hill vacation.
4. Ducati Multistrada 1200S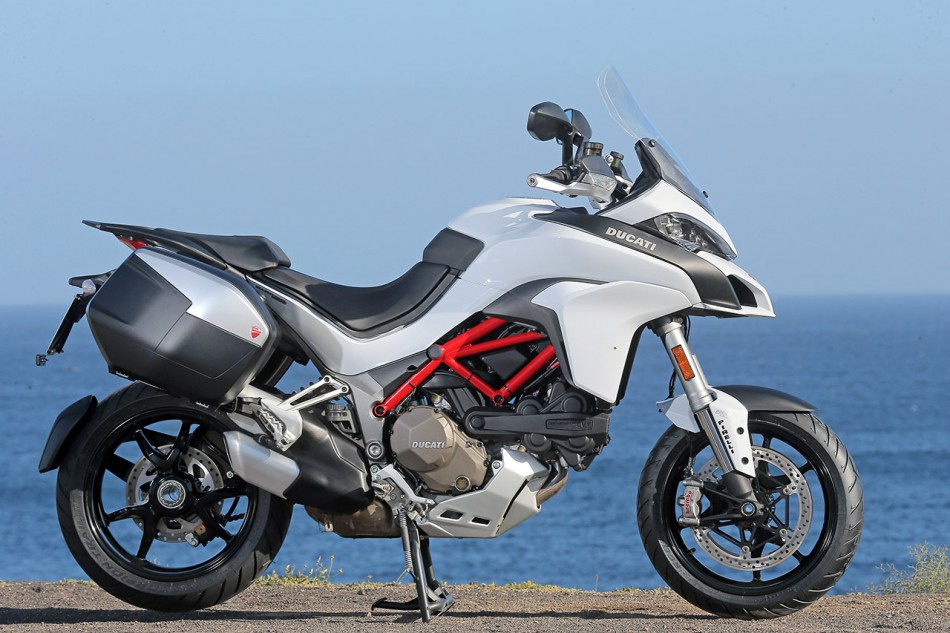 Ducati has recently launched the latest generation of its famed tourer the Multistrada. ADV, versatility is this is a strong point, that Ducati says that the Multistrada is four motorcycles rolled into one. This is powered by an 1198cc engine which is good to 160bhp and 138Nm of torque. Like all other Ducatis, It one is loaded with a suite of electronics.
Although the Ducati is fairly street-based, the Ducati will be beginning the Multistrada enduro to India at the end of 2016 or early 2017. It will be added with advanced features and equipment suited to off-roading as well. So the Multistrada prices started at ₹ 17 lakh and ex-showroom Delhi price is ₹ 19 lakh.
The bike is 6 gears and mileage is 16Mkpl. It has 4 valves per cylinder and a liquid cooling system. Ducati Multistrada is a dual disc brakes system. and fuel tank capacity is 20 Ltr. So Ducati Multistrada is best for hill trips and long ride.
5. Suzuki V-Strom 1000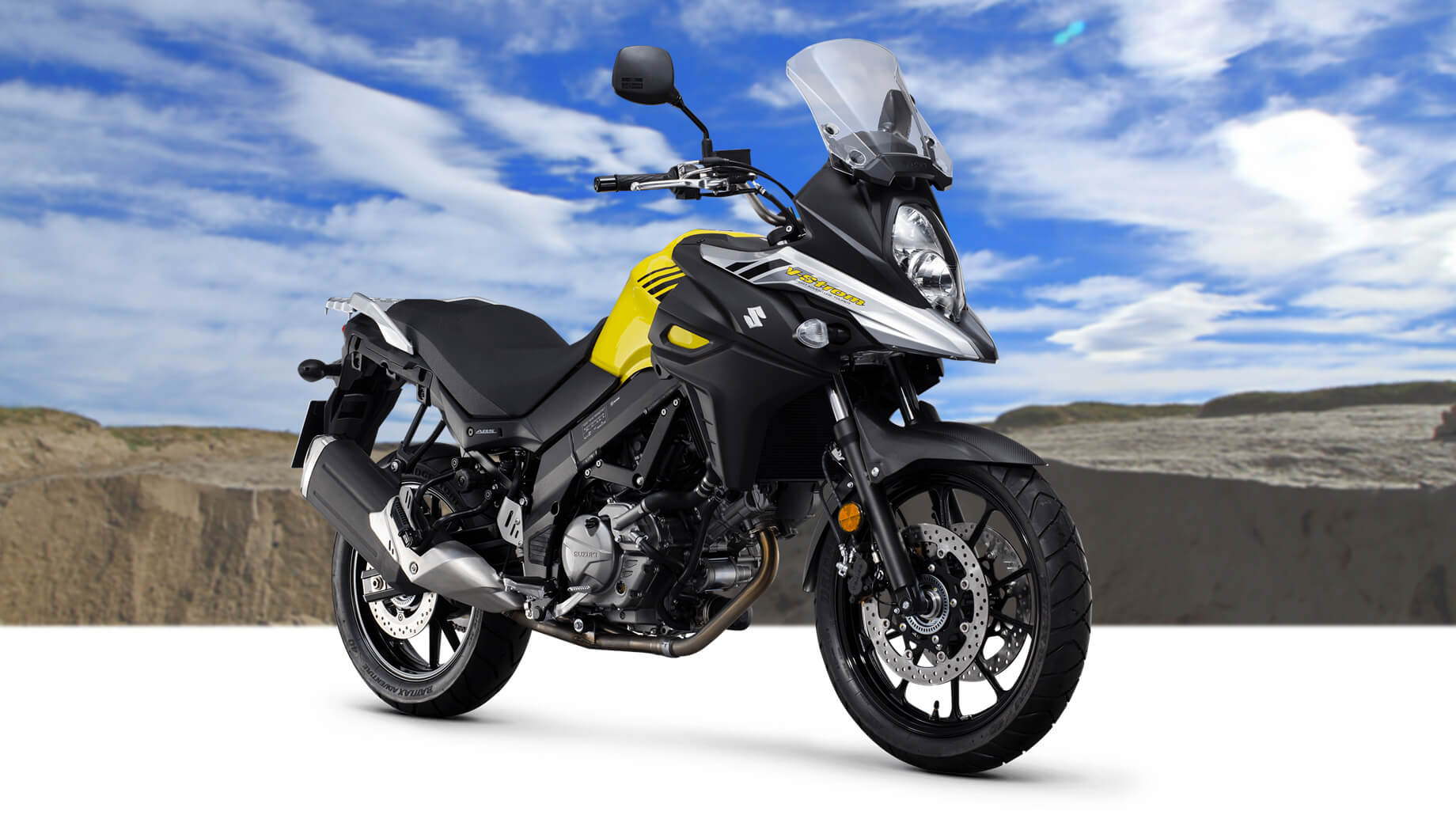 This bike is also known as the Dl 1000. This is a dual-sport motorbike. That bike is manufactured in Japan by Suzuki since 2002. The ride quality is amongst the great and the V-Strom is surprisingly simple to live by for a motorcycle as large as it is. This is Traction control and ABS but the can not be off. Also, the V Strom is not getting a bash plate-like other motorcycles on this table.
But do not do any mistake, this can tackle broken roads with consummate ease and will not let you know on the worst roads either. Also, this is almost manageable like a daily ride too. V-Strom 1000 is a range of ride 1320 km. It has 6 gears, 4 Valves Per Cylinder, liquid cooling system, fuel tank capacity 20 ltr and alloy wheels.
We say almost because you will have to shell out a decent amount of cost for fuel. And these bikes have 1037 V-Twin Engine that makes 98bhp and 103Nm of torque. The Suzuki V-Strom 1000 is cost at ₹ 14.95 lakh ex-showroom, Delhi. This bike is also good for mountain trips to tourists.
6. BMW R1200GS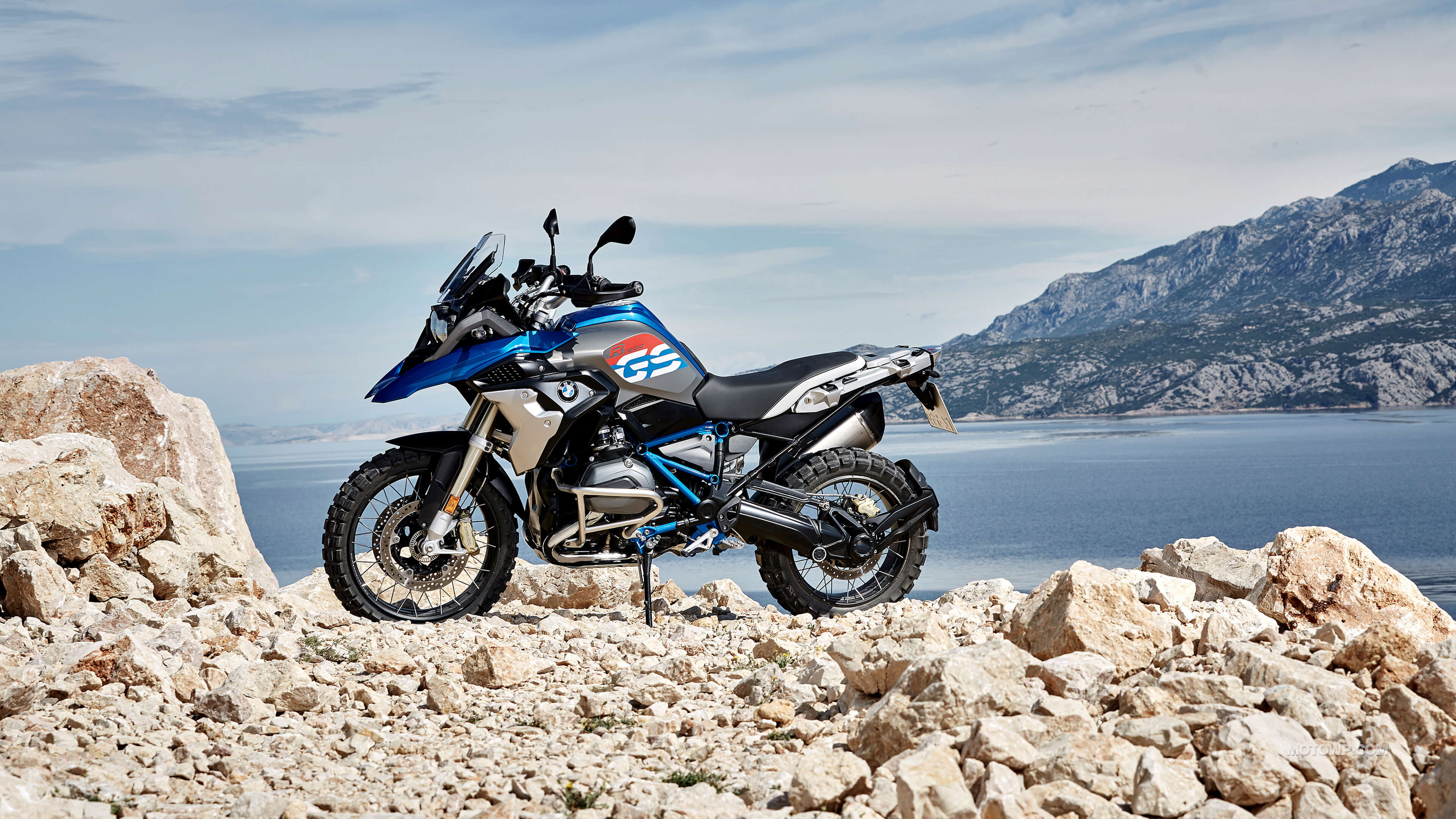 BMW R1200GS are motorcycles manufactured in Berlin, Germany. This is one of the BMW GS family of dual-sport motorbikes. This bike has a 1,170 cc cylinder engine with 4 valves per cylinder. It has a big capacity of the fuel tank and longer journey suspension. Like 2012 BMW's R1200GS motorcycles are their top-selling models. BMW R1200GS has an air/liquid cooling system, 6 gears, dual disc brakes, max 125 bhp power, max torque 125Nm, and alloy wheels.
It provides nifty features as electronically adjustable ABS, Traction control and suspension creating this great for cross-continent rides. The motorcycles are also available at a much lower cost and far less powerful versions like the BMW 310GS. BMW R1200GS prices are Rs 15.85 to Rs 19.30 lakh in ex-showroom Delhi. BMW R1200 GS is good for off-road trips like adventure and hill stations. So that is also a comfortable mountain motorcycle.
7. Yamaha Tracer 900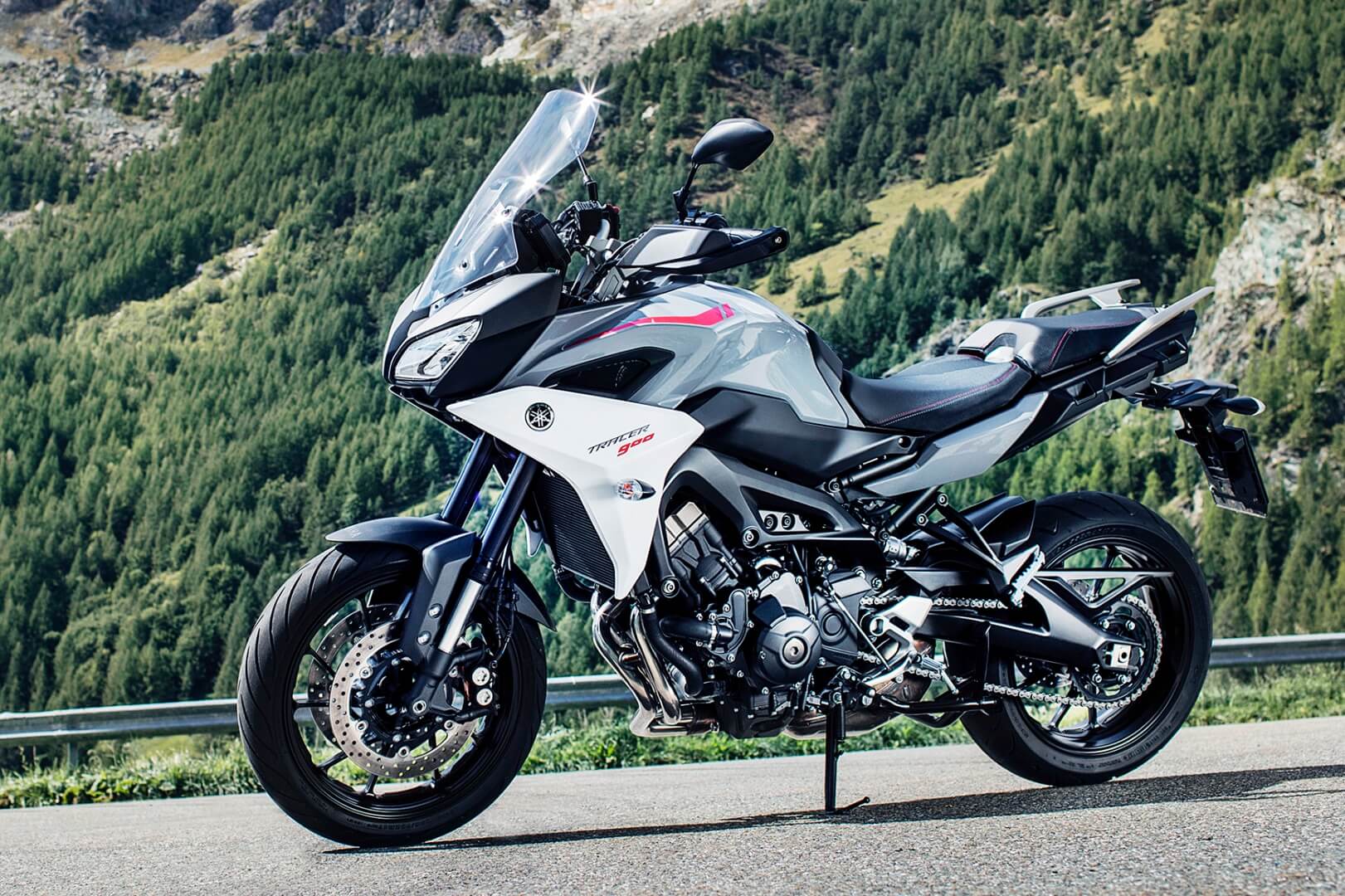 The Yamaha Tracer 900 is a sport mountain motorcycle. Yamaha tracer motorcycle is first offered in 2015. The motorcycle has 3 cylinders cross-plane engine comes from MT-09. This motorcycle has a maximum speed of 220km/h, 847 cc liquid cooling engine, 6 gears, fuel capacity 18 ltr, maximum power 115 PS 10,000 RPM, maximum Torque 87Nm and dual-channel ABS. The Yamaha Tracer 900 is developed from the Yamaha MT-09.
The Tracer 900 load the DNA of a fast motorcycle along by the feat mountain motorcycle charisma. It manages to retain Yamaha's motorcycle design cues. Yamaha Tracer 900 can maintain tar and dirt alike. So the refined 847 cc and inline three-cylinder engines are the same as in the MT-09 and churn out about 115bhp.
The motorcycle cost is around Rs 12.2 lakh. The motorcycle is good for hill tripping and mountain tripping. That motorcycle is very comfortable for tourists who gonna long mountain trips like Ladakh and Manali.
8. Honda Africa Twin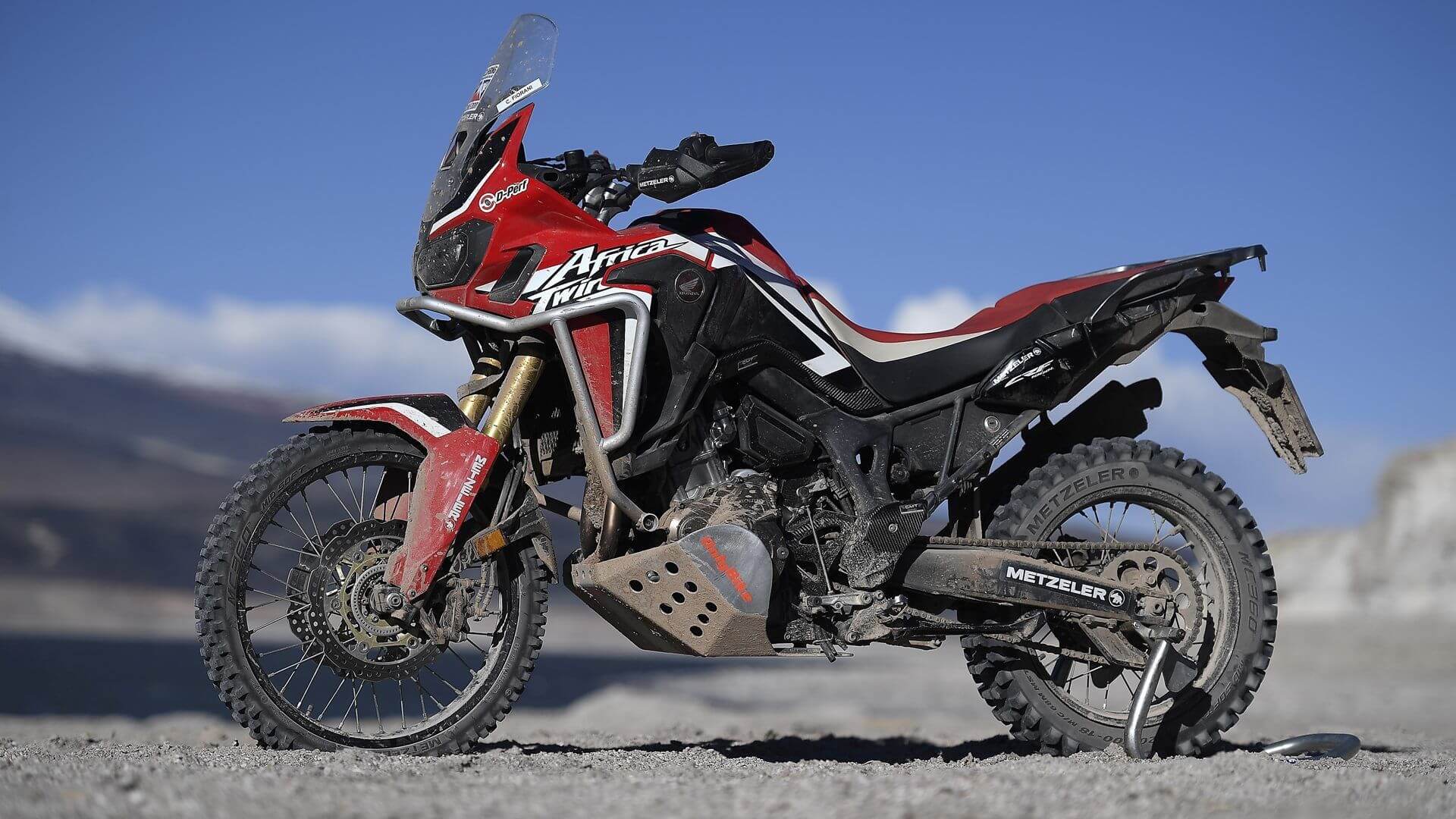 The Honda Africa Twin is the very definition of a mountain and adventure sport motorcycle. Africa Twin is combining an 8 valve parallel twin motor and an impressive 250mm of ground clearance and an amazing balanced chassis. Africa Twin can handle tar simply like it handles dirt. This motorcycle is safety-wise and this comes equipped with ABS and Honda selectable Torque Control HSTC, in other words, we can say Traction control.
The Honda Africa Twin has many specifications like it has 999.1cc engine, fuel tank capacity 18.8 ltr, max power 87.7bhp, max Torque 93.1 Nm, 2 cylinder, 4 valves per cylinder, 6 no of gears, multiple clutches, liquid cooling, hydraulic dual disc brakes and spoke wheel types. The motorcycle has long-travel fully adjustable suspension and Africa Twin is excellent on an off-road capability, mountain capability.
9. Yamaha XT1200z Super Ténéré
The Yamaha XT1200Z Super Ténéré has been around since 2014 and achieved much. This Motorcycle is the fully pimped version with 74ltr panniers, LED fog lights, belly pan, tall screen, and a few Carbon bits. This is not the newest and most advanced machine on this list but in the middle of the desert which could be a good thing. So the bike is a super-premium mountain adventure motorcycle. This is powered by 1,199cc parallel-twin engine which produces 110.5bhp at 7,250rpm and maximum torque at 6,000rpm.
So this motorcycle has many features like steel tubular frame, ABS and combined braking system, adjustable KYB rear shock with 190mm travel, 2 levels of Traction control with off mode, heated grips center stand, 6-speed transmission, spoked wheel types fuel tank capacity 23 ltr and many have other features. Yamaha XT1200z is prices started  £15,800–£12,650. Yamaha XT1200z is good for adventure trips and mountain trips like Ladakh and Manali.
10. BMW R 1250 GS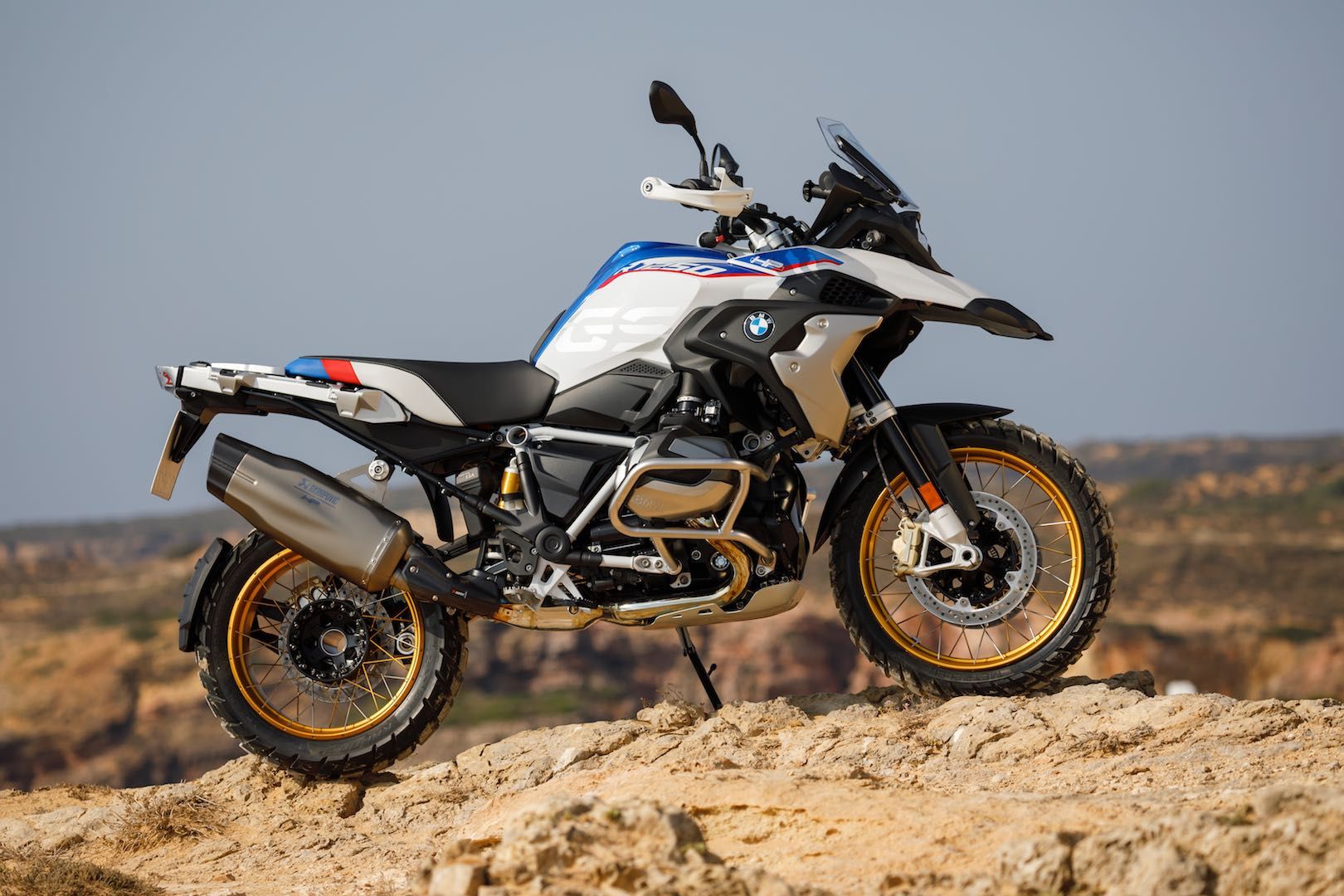 The GSA has been steadily developing since 2006. So the GS series is a mountain motorcycle and adventure touring motorcycles. BMW has been the highest seller for BMW Motorrad for a very long time. It is reduced in the displacement of the engine, which now is 1254cc worth. Its motorcycles also have intelligent variable valve timing. The BMW 1250GS have two riding modes like road mode and rain mode are standard.
The motorcycles have a 6.5 inch TFT color screen displays all the information you need. This motorcycle has many features like max power of 132.1bhp 7,750rpm, max torque is 143Nm 6,250rpm, dual disc brake system, 6 gears, we multiple clutch system, alloy wheel type, electric start, etc. The BMW 250GS price is 18.83 lakh. This bike comes in two variants first standard and second pro. BMW 1250GS is a perfect motorcyclist who gonna long hill trips and adventure trips.
Conclusion
In this article, we discuss the top 10 mountain motorcycles. These all motorcycle perfect for off-road and hill trips. Each motorcycle has unique features and more advanced features. I discussed all the features of mountain motorcycles. First thing if you do not have extra money then you can buy second-hand motorbikes for mountain trips. I hope this article will give the best information about mountain motorcycles.
That's it.